Scholarships for Afghan Youth
The dramatic events happening in Afghanistan have shaken all of us. Like many of the countless humanitarian crises we are witnessing, we know that this will bring enormous repercussions on the possibility for youth—especially girls—to get access to education. Even those that manage to flee their homes will face great challenges and uncertainties in the future.
A huge number of UWC community members have been working tirelessly in the past few weeks, supporting the evacuation of some alumni in vulnerable positions and their family, as well as incoming Afghan UWC students. While we can't share details for security reasons, we thank all those involved immensely. In this moment of darkness, we are beyond grateful to be part of a community that shows up and has sought ways to support the Afghan community.
To look towards the future and show our commitment to education, we have decided to fundraise for Afghan students to study at UWC.
The opportunity to study is a crucial stepping stone for young people to build a better future for themselves and their communities. As an organisation with a mission to make education a force for peace, we have been working for years to support youth from disadvantaged backgrounds, including refugees and internally displaced people, giving them access to a quality education and a personal and academic sanctuary.
At UWC Maastricht we have welcomed Afghan youth for many years, supporting our scholarship fund to especially now create a safe space for them where they can flourish. We invite all UWC community members, UWC friends and anyone who believes in the power of education to donate today and help us fund these scholarships. Any contribution, however small, will bring us one step closer to offering a life-changing opportunity to young people – and will demonstrate how many people worldwide stand for access to education.
DONATE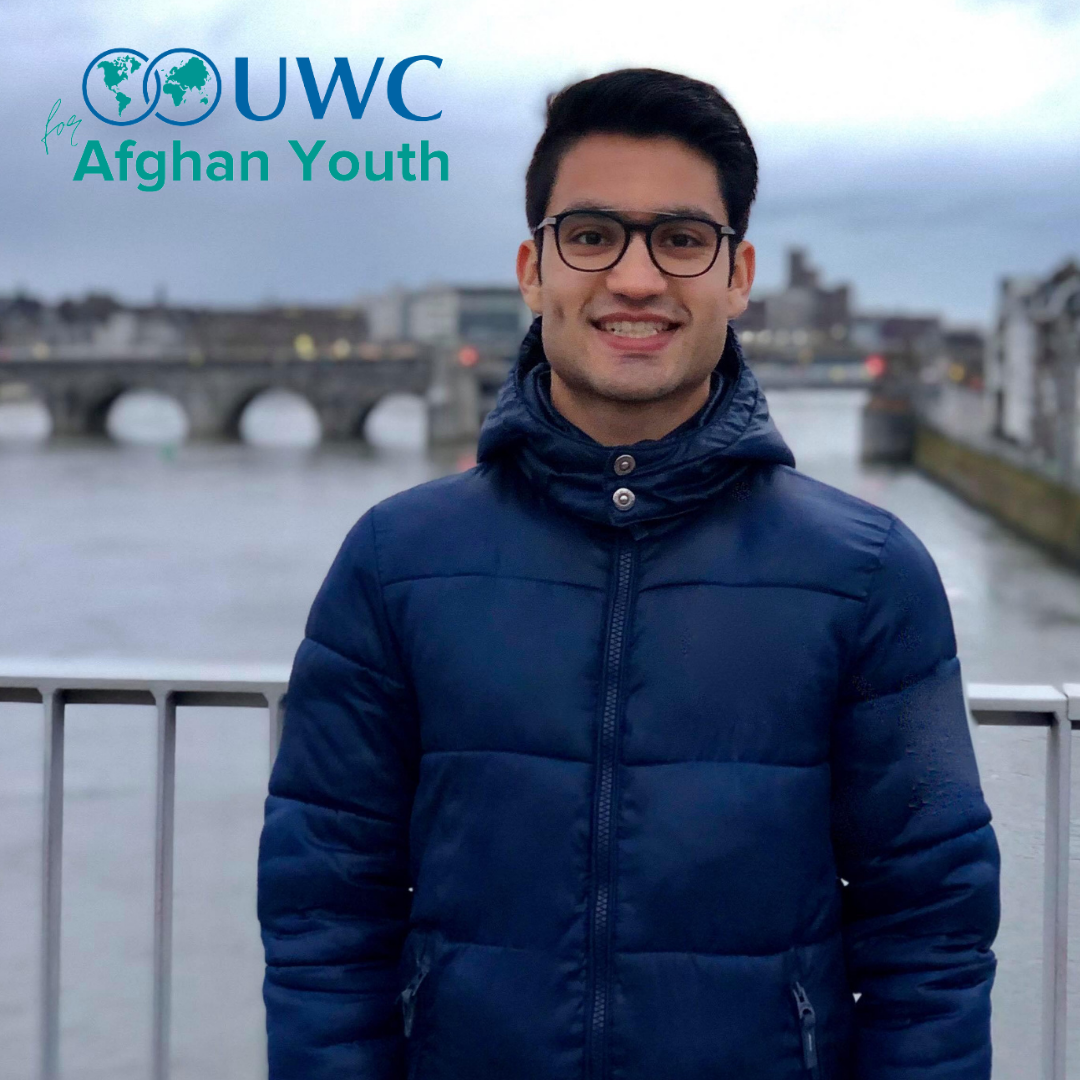 ❝
UWC gave me the unique chance to experience new cultures and learn through diversity, while developing my skills, knowledge and vision for the future.
❞
Haroon, Afghanistan, (UWC Maastricht Student Class of 2019)