Education for girls is driving the economy to grow and makes maternal mortality rates drop. It creates a barrier for child marriage and turns out to be a social vaccine against HIV and malaria. Women who have gone to school can protect themselves and their children from malnutrition, deadly diseases, human trafficking and sexual exploitation.
Research in the light of the Sustainable Development Goals has proven that for especially women in the Middle East and Africa qualitative education would be a major step forward.  As qualitative secondary education is too often beyond their reach.
It is therefore our ambition to empower at least 5 girls from North Africa and the Middle East annually for the coming period by offering them a place at UWC Maastricht. In order to offer these girls economic and political participation, entrepreneurship and freedom of choice, we are looking for powerful women who, through support, network and ambassadorship, want to make a case for them.
Get inspired!
Network for inspiration & connection
This network is about more than just financial support. It goes further, it is a network across generations that wants to learn from each other, inspires and motivates each other. Would you like to know more? See our flyer in Dutch or our flyer in English or get in touch via advancement@uwcmaastricht.nl
Members
The following women are proud members of our Female Empowerment Network:
DONATE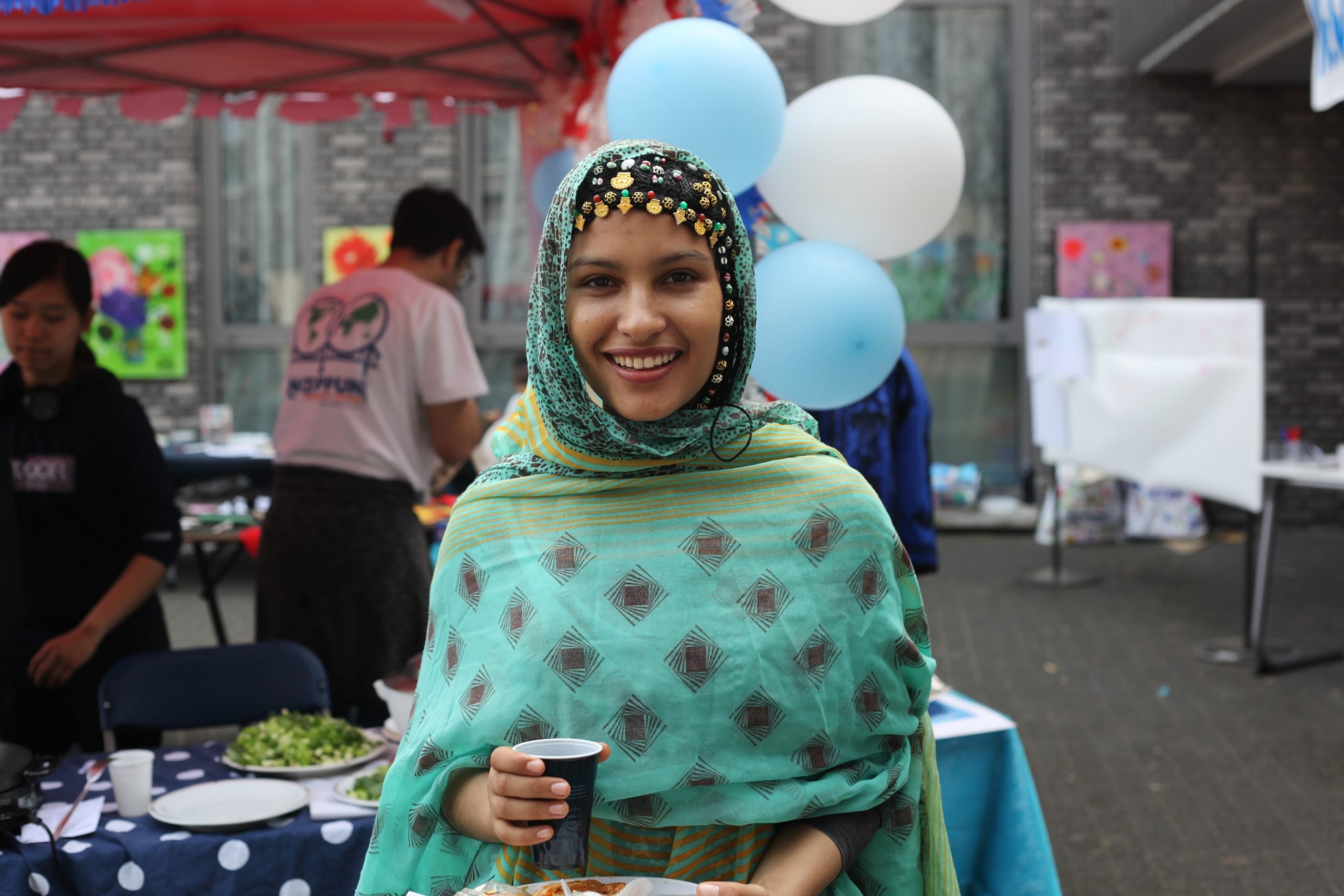 ❝
UWC Maastricht changed my life. It was a lantern in the dark. I learned how to fight for my rights and how I can give back to my community.
❞
Rabab Nafe (Western Sahara, Scholarship Student UWC Maastricht)